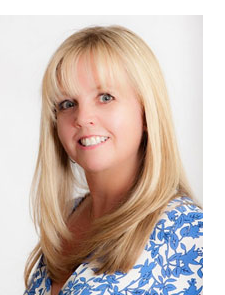 One of Shari's favorite sayings. "As we let our own light shine, we unconsciously give other people permission to do the same. As we are liberated from our fear, our presence automatically liberates others." -Marianne Williamson
Letter from Shari Ferguson, CIP,
President of Inspire Interventions
Hello,
I am Shari Ferguson and if you are reading this, then someone you love or respect is struggling with alcohol, drugs, depression, anxiety or a number of these issues.
Today, something happened that lead you to search for help. That alone takes courage and I applaud you for taking this step. Your inner voice may be getting louder, urging you to take action – or perhaps it's a series of smaller events that have you more worried than usual, i.e. they showed up for work impaired one too many times or their bad behavior has become intolerable. You may be wondering if NOW is the right time to get help – or, "Are things really that bad that I need help?"
The answer is YES.  It does not need to get worse before you get the guidance you need to help them. Your loved one does not need to die or get arrested. You don't need to wait for your loved one to "hit rock bottom". That is why you hire an interventionist. We show you how to help your loved one realize now is the time to accept the love and help being offered.
I understand this issue from both sides – as someone who struggled with depression and addiction on whom my family intervened, and as someone, who with the help of an interventionist facilitated an intervention on an individual I loved in crisis. Neither position was an easy one to be in and I am grateful I had the help of an interventionist in both cases. You can too.
Ten years ago, I was suicidal, living in a black hole of pain, using anything to manage my depression and absolutely clueless that I had a problem that was treatable. The idea of treatment never entered my mind, and if someone had suggested it, I would have scoffed at the idea. Fortunately, my mother found the help of an interventionist and set up a meeting. If she had continued to try on her own I wouldn't have been able to hear her message. I was too angry and scared. I didn't believe my life could change and I didn't think I deserved a better life. I'm forever grateful to the interventionist who helped my mom help me.
It wasn't magic or a single event. Today the worst experiences in my life are the ones that help me help others. They are a gift and as hard as they were to live through, I am grateful for them. Life today is better than anything I could have imagined back then. An interventionist made all the difference. Please call and let's figure out together how to reconnect your family and bring about change in your lives.
Fondly,
Shari
Contact us
for information at no obligation. Together we can design a plan to help those you love find recovery, so your family can find hope, begin to heal, reconnect and communicate in a healthy way.
Call (310) 951-3717.